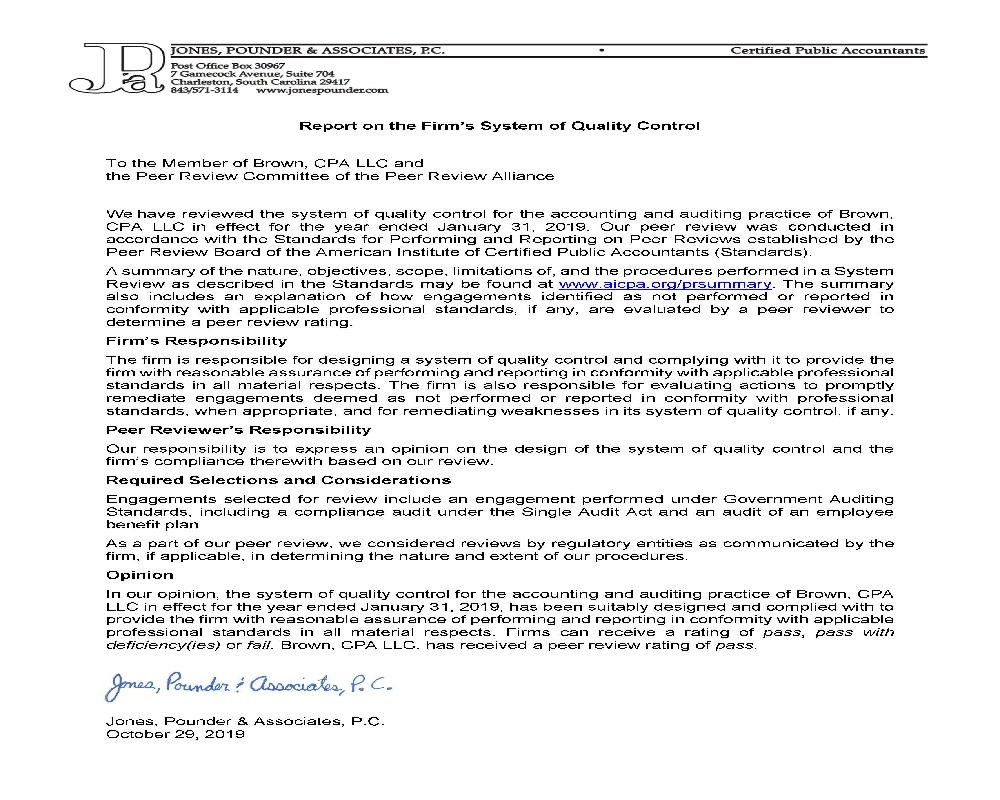 Peer Review Report 2019
The Peer Review Program coordinated by the AICPA (American Institute of Certified Public Accountants) is dedicated to enhancing the quality of accounting, auditing and attestation services performed by AICPA members in public practice. The peer review process provides reasonable assurance that a firm's accounting and auditing work is quality work that can be relied upon in making business, personal or financial decisions. Peer review is a process whereby once every three years audit and assurance services provided by a firm are subject to examination by another accounting firm. The peer review process shows that a profession that plays a critical role in the country's business and financial life is serious about self-regulation and actively pursuing the goal of quality work by its members.
BROWN CPA, LLC participates in the AICPA peer review monitoring process and also provides peer review services to those firms in need of a peer review.